The last round pound
Own the UK's Last Round £1 Coin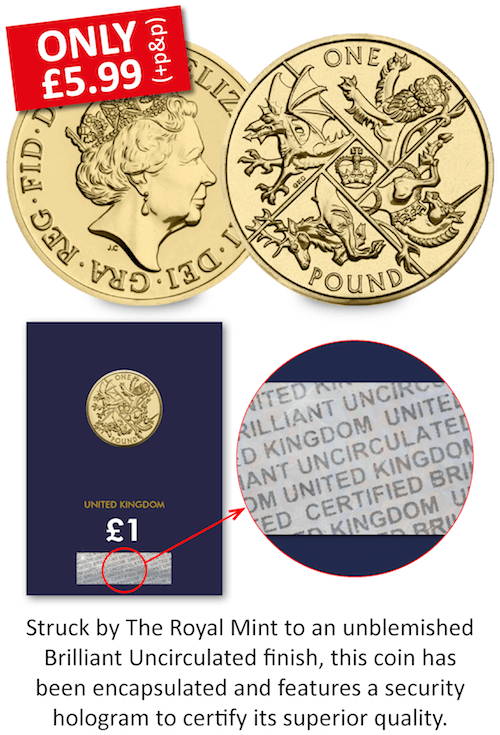 fAREWELL TO A British classic
2017 marks the end of an era for British coinage.
The round £1 coin which was first introduced in 1983 is being withdrawn from circulation and replaced with a new high security 12-sided £1 coin. 
To bid a fond farewell to the 'Round Pound', The Royal Mint has issued one final coin.
It was only issued in 2016 and has never entered circulation, making it incredibly difficult to find. 
However, for just £5.99 (+p&p)  you can now own the UK's last ever round £1 coin in superior Certified Brilliant Uncirculated condition. 
Stock is very limited so please reserve early to secure your piece of Birtish numismatic history.