The Ancient Egypt Tutankhamun Gold-plated Coin

One of the
first ever coins

to commemorate the discovery of Tutankhamun's tomb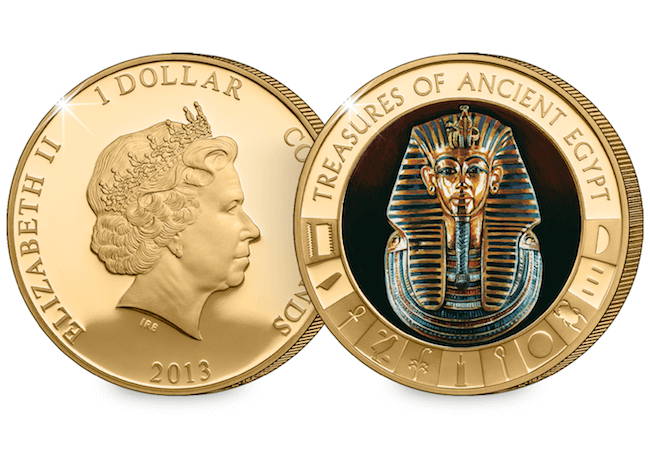 In 1922 Howard Carter made the most dramatic discovery in archaeological history – the tomb of King Tutankhamun  almost perfectly preserved with its riches intact.
Now, to mark the 95th anniversary of his discovery, the Tutankhamun 24 Carat Gold-Plated Coin has been re-released for a limited time only.
This highly collectable coin is part of a strictly limited edition of 9,500 and only a limited number are available to Westminster Collection customers for the anniversary – you won't find this coin anywhere else.
Struck to a polished, pristine Proof finish, your coins reverse bears a full colour render of the iconic Tutankhamun death mask together with hieroglyphic symbols.
Click Next to Secure your gold-plated Tutankhamun coin for just £35 (+p&p)