The 2016 Masterpiece Silver 5oz Poppy Coin
Through sales of Poppy coins over the last few years, collectors have raised over £500,000 for The Royal British Legion. To mark this incredible milestone, 450 very special Poppy coins have been authorised for release. This brand new coin is called the "Masterpiece Poppy Coin" and it's the first of its kind. 
Here's what makes it such a numismatic masterpiece...
Normally, even the best struck coins are basically flat - the total height of their relief is less than a single millimetre. 
You do see medallic pieces with a really high relief - but these pieces are not struck, they are cast from a mould out of molten metal. That means they can never have the same detail and quality of a struck proof coin. 
But the Masterpiece Poppy Coin is different. 
Struck with ultra-high relief
It features a single Royal British Legion Poppy struck on a 5oz Silver Proof Coin. But it has been struck with massive pressure and incredible skill 5 times to create an ultra-high relief. 
The Poppy literally comes out of the coin, raised a full 1.6mm above the surface of the coin. 
Remember, this is NOT a cast piece. It is fully struck coin, which means it has all of the detail, mirroring and frosting that you expect from a commemorative proof coin but the ultra-high relief of a casting. 
The poppy has been expertly finished in poppy red with the black central button, exactly replicating the Poppy you and I wear with pride each year. 
Presentation that befits your masterpiece
The luxurious wooden display case allows you to display your Masterpiece Poppy Coin to the best advantage, with its glass lid protecting the coin. Inside the box is space for the numbered Certificate of Authenticity, as well as the accompanying booklet that tells the story of the Masterpiece Poppy Coin from concept to final coin. 
Just 450 2016 Masterpiece Silver 5oz Poppy Coins will ever be struck. 
If you want to be one of just 450 collectors to own one, add one to your basket now before you miss out.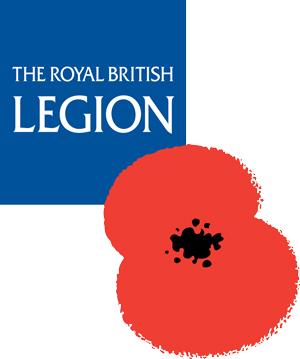 By ordering the new Silver 5oz Poppy Coin you'll be donating £49.50 directly towards the Legion's welfare work, providing financial, social and emotional support to all who have served and are currently serving in the British Armed Forces and their families.



---
Specifications
Specifications:
Country of Issue: Jersey
Diameter: 65mm
Weight: 155.93g
Obverse: Ian Rank-Broadley FRBS
Metal: 999/1000 Silver
Denomination: £10
Finish: Proof
EL: 450
£49.50 from the sale of this product will be paid to The Royal British Legion Trading Limited (no. 4783730 registered in England and Wales) which gives its taxable profits to The Royal British Legion (Charity no. 219279).
---
We Also Recommend
---