The Framed David Bowie Collector Card

Before you go...
Your chance to upgrade to the Limited Edition FRAMED Collector Card featuring all 10 Bowie stamps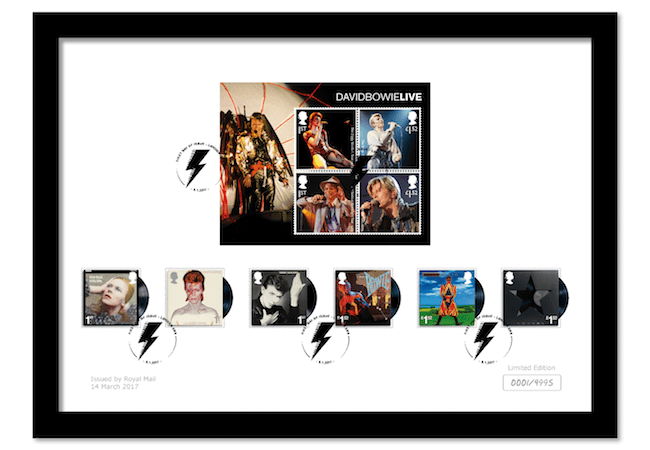 By upgrading to the FRAMED Collector Card, you'll receive not only the 6 Album Stamps, but ALSO the 4 Bowie in concert stamps showing images of Bowie performing live during his Ziggy Stardust Tour (1972), The Stage Tour (1978), The Serious Moonlight Tour (1983) and his A Reality Tour (2004). 
Once again, all the stamps have been postmarked by Royal Mail with their first day of issue - 14th March 2017 - and come professionally framed and ready-to-hang. 
But be quick! The Framed Collector Card has been issued in a limited edition of just 4,995 worldwide and there is now less than half of the edition remaining! 
Use the buttons below to place your order for the David Bowie Collector Card or upgrade to the Framed Collector Card featuring all 10 Royal Mail David Bowie Stamps for just £45 (+p&p).