Q90 gold-plated supersize coin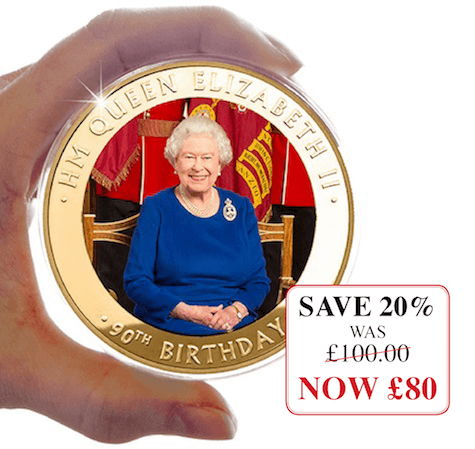 SAVE 20% on the Queen Elizabeth II 90th Birthday SUPERSIZE Coin
An impressive 65mm in diameter
Weighs approx. 4x more than a normal crown coin
Plated in 24 carat gold
Now, for a limited time, you can SAVE 20% on the Queen Elizabeth II 90th Birthday Supersize coin.
Measuring an impressive 65mm in diameter and weighing the equivalent of 4 crown coins, it also features a full colour portrait of Her Majesty and has been struck to a proof-like finish.
Of course, your supersize coin will also come ready to display in a Deluxe Presentation Case with a Certificate of Authenticity. 
To upgrade your order to the Queen's 90th Birthday gold-plated Supersize coin for just £80 (+p&p) simply click the button below or otherwise continue to checkout with the standard Proof coin. 
Country of Issue: Niue
Year of Issue: 2016
Denomination: $2
Metal: Copper with 24-Carat Gold Plating
Diameter: 65mm
Weight: 110g
Obverse: Ian Rank Broadley
Edition Limit: 2,016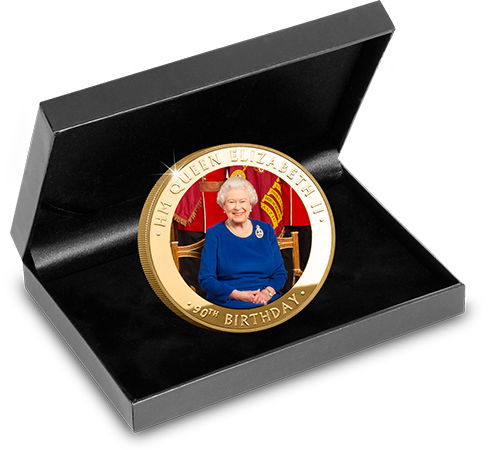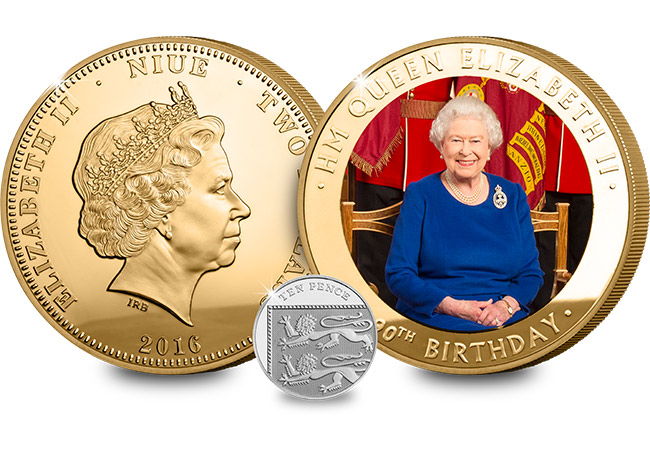 Country of Issue: Jersey
Year of Issue: 2016
Metal: Nickel-Brass
Finish: Proof
Diameter: 38.61mm
Denomination: £5
Reverse: 90th Birthday design by Michael Guilfoyle
Obverse: HM QEII by Luigi Badia
Edition Limit: 4,950