BEFORE YOU CHECK OUT...
Upgrade to the
ULTIMATE Harry Potter Stamps Framed Presentation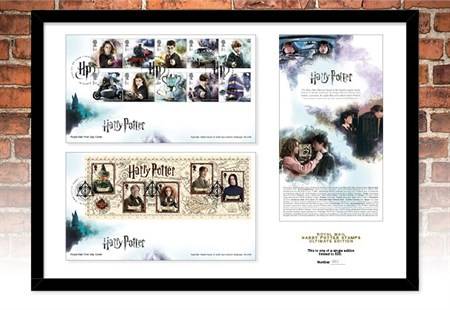 - Official Royal Mail 10 stamp First Day Cover
- Official Royal Mail Miniature Sheet First Day Cover
- Official First Day of Issue Postmark
- Official Stamp Release Notes
- Individually numbered within the presentation of 995
BEFORE YOU CHECK OUT...
Your chance to upgrade to the
ULTIMATE Harry Potter Stamps
Framed Presentation

Before you check out, this is your chance to own the Ultimate Harry Potter Stamps Framed Presentation.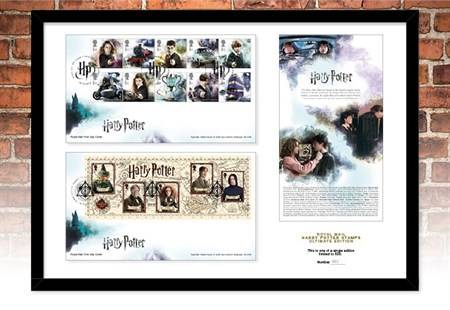 Featuring Royal Mail's detailed release notes alongside the official Royal Mail one-day-only First Day Covers for the stamps, this is the ultimate collector's piece for the true Harry Potter fan.
- Official Royal Mail 10 stamp First Day Cover
- Official Royal Mail Miniature Sheet First Day Cover
- Official First Day of Issue Postmark
- Official Stamp Release Notes
- Individually numbered within the presentation of 995
Professionally framed and ready to hang in a limited edition A3 presentation of just 995, you can pre-order yours today ready for shipping in November after the official postmarking date.
Yours for just £75 (+p&p).
Actual Size of Frame: A3
Stamps: GB 2018 Harry Potter 10v and Miniature Sheet
Size of Stamps: 37mm (w) x 35mm (h)
Postmark: 16.10.2018
Edition Limit: 995
*** PLEASE NOTE - despatched due to commence early to mid-November after the official postmarking date ***